200,00 PLN/h+VAT(B2B)
Android Developer
Job description
Working as a Android Developer you will:
Your tailor-made code integrates products with customers' systems, one platform, no point solutions, large scale of users
Create your own approach to work, use your own productivity system
Deliver (no maintenance) various apps for banks and other financial institutions and provide support
Build apps mainly using native technology but also work on hybrid mobile apps
Work directly with customers, and partners, supporting them in implementing mobile solutions on daily basis
Take the lead in a project, creating roadmaps for new product development and a feedback loop from the customers
You will also train and support development teams on-site
You will work in cross-functional Agile team
About Chabre IT Services
Chabre IT Services is a global professional IT services provider, building long-lasting relationships with Enterprises. We specialize in the delivery of tailor-made solutions,  smart outsourcing, try&hire, and success fee services. We are a smart IT boutique with unique knowledge, which will deliver your ideas into reality.
About our Client:
Our client is company specialized in digital services and solutions for Telco and Media industries. As an IT consulting company, they support clients for the continuous development of their product with unique digital solutions, strategic business models and tailored customer experiences.
Qualifications:
min. 3 years of experience as a Android Developer
Working experience with Java, Kotlin 
Programming languages like Kotlin
Modern App Architecture (MVVM/MVC), Dependency Injection
Library like Room, Retrofit, Dagger, Reactive Programming (RxJava)
We offer:
Rate to 200,00 PLN/h+VAT(B2B)
Remote work
Subsidy for peripherals in the amount of 500,00zł
Working tool (MacBook Pro or Lenovo Legion 5)
Co-financing of courses related to the position
Benefits: MultiSport, Medicover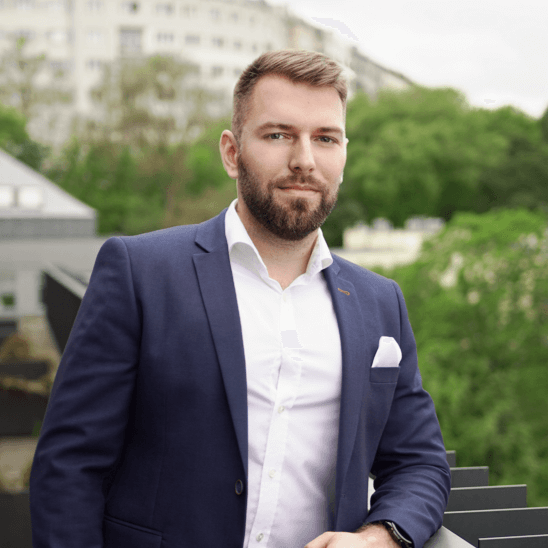 Marek Janiga
My name is Marek and I'm a Recruitment Team Leader at Chabre IT Services. In our company we do our best to create friendly atmosphere and give our consultants wide development perspectives. Join our team in one of our exciting projects. I am convinced that you will not regret this decision. In our company people and their development are the most important value.