150,00 PLN/h+VAT(B2B)
Back-End Developer
Job description
Working as a Back-end Developer , you will:
Creation, development and maintenance of websites
Ensuring that the project complies with the requirements of the brief
Implementation of websites,
designing applications in the MVC model
Applying good practices in design and testing websites before implementation
cooperating with other developers and Customer Service staff,
Reporting the progress of ongoing tasks in a time-keeping system
Creating technical documentation, documenting code.
About Chabre IT Services
Chabre IT Services is a global professional IT services provider, building long-lasting relationships with Enterprises. We specialize in the delivery of tailor-made solutions,  smart outsourcing, try&hire, and success fee services. We are a smart IT boutique with unique knowledge, which will deliver your ideas into reality.
About our Client:
Our client is a leader in the distribution of pharmaceuticals in Poland with many years practice in process optimization in various areas. Based on the experience and knowledge gained, it is able to be for their clients not only in the role as a logistics operator but also an effective one business partner, offering a range of additional services provided by specialized companies.
Qualifications:
Very good knowledge of Symfony version 4 or higher
Knowledge of SonataAdminBundle
Object-oriented programming skills
Ability to write SQL queries
Knowledge of Doctrine
Basic knowledge of LINUX type systems
Ability to issue REST APIs
Skills in handling external APIs
Experience with JWT token
Proficient handling of memcached
Ability to use and write queries for Elasticsearch.
At least 3 years of experience as a Back-End Developer
Very good command of the English language
We offer:
Rate to 150,00 PLN/h+VAT(B2B)
Remote work
Subsidy for peripherals in the amount of 500,00zł
Working tool (MacBook Pro or Lenovo Legion 5)
Co-financing of courses related to the position
Benefits: MultiSport, Medicover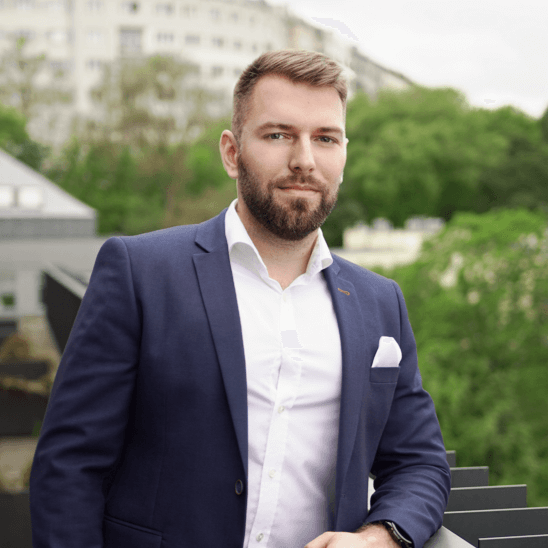 Marek Janiga
My name is Marek and I'm a Recruitment Team Leader at Chabre IT Services. In our company we do our best to create friendly atmosphere and give our consultants wide development perspectives. Join our team in one of our exciting projects. I am convinced that you will not regret this decision. In our company people and their development are the most important value.