Rate up to 150 PLN/h+VAT (B2B)
Embedded Software Engineer
Job description
Working as an Embedded Software Engineer, you will:
Defining of System Requirements projects scope from the program, technical and process perspectives
Designing and Architecture from the concept through to system integration and product delivery
Making key technology recommendations and decisions throughout the project lifecycle
Effective communication with clients and team members to solve complex technical challenges
Implementing critical components of the product design
About Chabre IT Services
Chabre IT Services is a global professional IT services provider, building long-lasting relationships with Enterprises. We specialize in the delivery of tailor-made solutions,  smart outsourcing, try&hire, and success fee services. We are a smart IT boutique with unique knowledge, which will deliver your ideas into reality.
About our Client:
Our client is an exciting digital health company based in Dublin, Ireland. People on the team are passionate about health and technology and how it can improve the lives of millions of people. They are looking for people who share that passion, who want to turn that passion into practical realities that improve the health and quality of life of patients. This is a 200-person team of clinicians, behavioral scientists, systems design engineers, UX specialists, data scientists and strategy analysts who believe in the transformative power that digital technologies can have as a tool to deliver care healthcare and improve patients' lives.
Qualifications:
Degree in Computer Science or Electronics Engineering or closely related discipline
3+ years' experience in a similar role, in the pharmaceutical, life science or digital health industry
Considerable knowledge of:

C / C ++ and experience in Structured and Object-Oriented Analysis and Design
C development experience in a microcontroller / firmware environment

The ability to work independently with little supervision
Proactive, open, strong team player approach
Good organisation and business awareness
Good spoken & written English
We offer:
Rate to 150,00 PLN/h + VAT
Remote work
Subsidy for peripherals in the amount of 500,00zł
Working tool (MacBook Pro or Lenovo Legion 5)
Co-financing of courses related to the position
Benefits: MultiSport, Medicover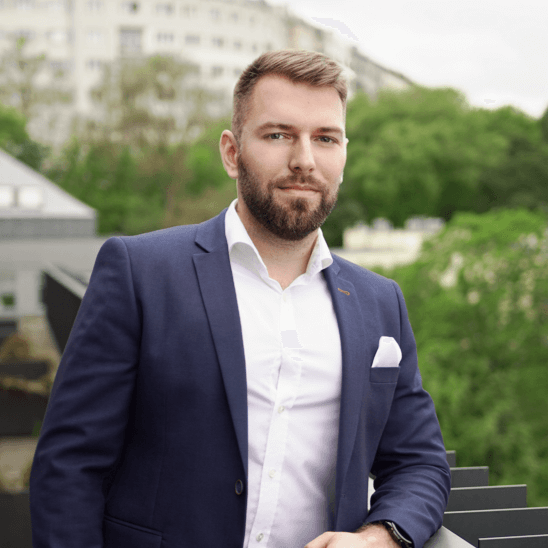 Marek Janiga
My name is Marek and I'm a Recruitment Team Leader at Chabre IT Services. In our company we do our best to create friendly atmosphere and give our consultants wide development perspectives. Join our team in one of our exciting projects. I am convinced that you will not regret this decision. In our company people and their development are the most important value.