Rate up to 55k AED per month (62k PLN)
Head of Engineering
Job description
Working as a Head of Enginieering, you will resposible for:
Managing and leading the engineering team
Technical strategy and planning
Project management
Quality assurance and technical excellence: Ensuring high standards of work quality and technical excellence
Work with PHP, react, node.js, AWS
Migrating from Magento 1 to 2
About Chabre IT Services
Chabre IT Services is a global professional IT services provider, building long-lasting relationships with Enterprises. We specialize in the delivery of tailor-made solutions,  smart outsourcing, try&hire, and success fee services. We are a smart IT boutique with unique knowledge, which will deliver your ideas into reality.
About our Client:
Our client prides itself with being the premier, trusted and definitive source of mother baby and child products in the region, with the largest unique range of products. Mothers are at the heart of their brand. They not only strive to ensure that they make the most informed purchase decisions and receive a delightful, seamless and unique online experience, but also that they are empowered and engaged by the most supportive bilingual community. 
Qualifications:
7+ year of experience in a similar role
Experience in e-commerce
Experience in PHP, react, node.js, AWS,
Great experience with magento
Experience with migrating from Magento 1 to 2
Fluent in spoken and written English
Successfully completed university degree in Computer Science, Engineering, Mathematics, Physics or a comparable
We offer:
Rate

45-55k AED

per month

(51k PLN- 62k PLN)

B2B or UoP contract

Relocation costs are covered by the employer

Visa for candidate and family members provided by the employer

The employee's transport is covered by the employer

Once a year, a paid holiday ticket to your home country

Health insurance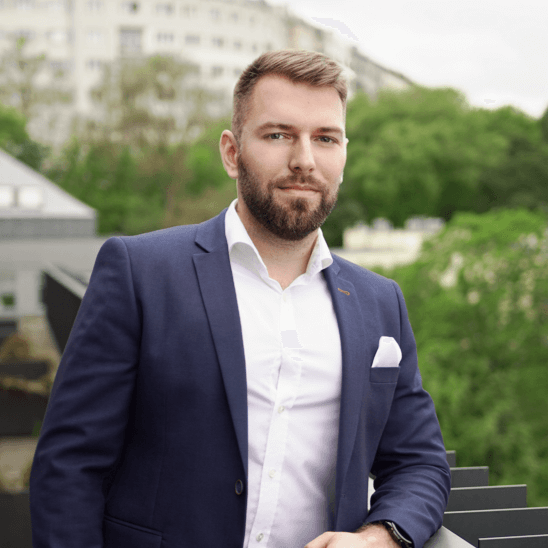 Marek Janiga
My name is Marek and I'm a Recruitment Team Leader at Chabre IT Services. In our company we do our best to create friendly atmosphere and give our consultants wide development perspectives. Join our team in one of our exciting projects. I am convinced that you will not regret this decision. In our company people and their development are the most important value.