200,00PLN/h + VAT (B2B)
iOS Developer
Job description
iOS developers design and build applications for mobile devices running Apple's iOS operating software. They are responsible for designing and coding the base application, ensuring the quality of the application, fixing application bugs, maintaining the code, and implementing application updates.
About Chabre IT Services
Chabre IT Services is a global professional IT services provider, building long-lasting relationships with Enterprises. We specialize in the delivery of tailor-made solutions,  smart outsourcing, try&hire, and success fee services. We are a smart IT boutique with unique knowledge, which will deliver your ideas into reality.
About our Client:
Our client is company specialized in digital services and solutions for Telco and Media industries. As an IT consulting company, they support clients for the continuous development of their product with unique digital solutions, strategic business models and tailored customer experiences.
Qualifications:
University education and degree (preferable business or IT related)
3+ years experience in IOS application development
Experience in Swift programming
Modern App Architecture (MVVM/MVC)
Experience in Dependency Injection
Experience in libraries like SwiftUI, Alamofire, Realm, RXSwift
Experience working with REST API
Must be able to speak fluent English
We offer:
Rate up to 200,00PLN/h + VAT (B2B)
Remote work
Subsidy for peripherals in the amount of 500,00zł
Working tool (MacBook Pro or Lenovo Legion 5)
Co-financing of courses related to the position
Benefits: MultiSport, Medicover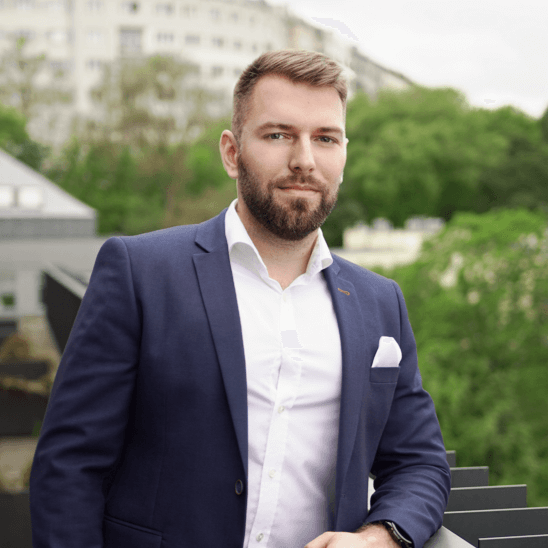 Marek Janiga
My name is Marek and I'm a Recruitment Team Leader at Chabre IT Services. In our company we do our best to create friendly atmosphere and give our consultants wide development perspectives. Join our team in one of our exciting projects. I am convinced that you will not regret this decision. In our company people and their development are the most important value.