Rate up to 120 PLN/h+VAT (B2B)
PHP Developer
Job description
Working as a PHP Developer, you will:
design and development of web applications
design and optimization of databases
working in a project team in Scrum methodology
About Chabre IT Services
Chabre IT Services is a global professional IT services provider, building long-lasting relationships with Enterprises. We specialize in the delivery of tailor-made solutions,  smart outsourcing, try&hire, and success fee services. We are a smart IT boutique with unique knowledge, which will deliver your ideas into reality.
About our Client:
Our client is one of the best real estate agencies in Poland. Since 2011, they have been setting development paths for the entire industry. They constantly inspire the necessary changes. They are developing the fastest in Poland. On a daily basis, they help in making the right decisions on the real estate market, regardless of who you are and what you are planning - purchase, sale or rent.
Qualifications:
Good knowledge of PHP 8 programming language
Experience in working with PHP frameworks: Symfony, Laravel
Knowledge of the SQL language (MySQL)
Nice to have:
Knowledge of ORM Doctrine, Eloquent,
Ability to write tests - PHPUnit,
Knowledge of Composer, Artisan tools,
Knowledge of Twig and Blade templating engines,
Basic knowledge of HTML and CSS,
Knowledge of the Vue.js framework,
Knowledge of JIRA,
Knowledge of Git version control system and Gitlab application,
Ability to read other languages (JS, python, Java),
Ability to read projects of various technology stacks (Django, Spring Boot),
Working with the terminal (Windows, Linux),
Virtualization (Docker),
Knowledge of AWS solutions,
Work in IntelliJ, PHPStorm
We offer:
Rate to 120,00 PLN/h + VAT
Remote work
Subsidy for peripherals in the amount of 500,00zł
Working tool (MacBook Pro or Lenovo Legion 5)
Co-financing of courses related to the position
Benefits: MultiSport, Medicover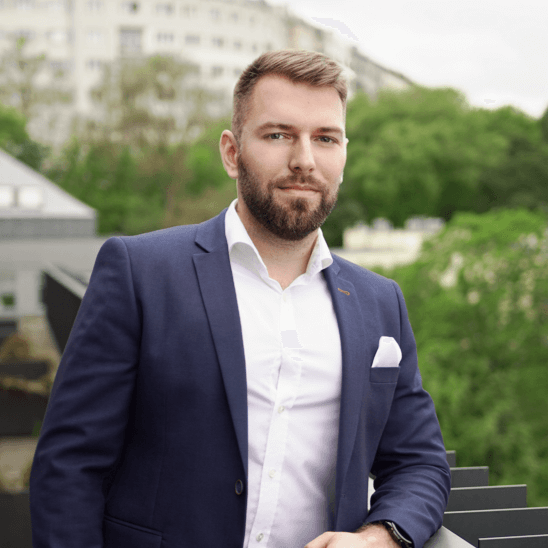 Marek Janiga
My name is Marek and I'm a Recruitment Team Leader at Chabre IT Services. In our company we do our best to create friendly atmosphere and give our consultants wide development perspectives. Join our team in one of our exciting projects. I am convinced that you will not regret this decision. In our company people and their development are the most important value.