Rate up to 250,00 PLN/h + VAT
Senior Machine Learning Engineer
Job description
Working as a Senior Machine Learning Engineer, you will:
Be responsible for developing and maintaining the end-to-end architecture, deployment, and monitoring of multiple  AI / ML solutions which are core components of our client SaaS Platform.
Work effectively within a global team
Be responsible for delivering AI / ML-driven features that operate with Back End and Front End / UX in conjunction with the distributed engineering team 
Establish design patterns and best practices for building a world-class MLOps platform on cloud infrastructure to automate the delivery of scalable machine learning products and services 
Be responsible for ensuring security standards are upheld.
About Chabre IT Services
Chabre IT Services is a global professional IT services provider, building long-lasting relationships with Enterprises. We specialize in the delivery of tailor-made solutions,  smart outsourcing, try&hire, and success fee services. We are a smart IT boutique with unique knowledge, which will deliver your ideas into reality.
About our Client:
Our client is the world's leading provider of PreSales software. The AI-powered platform includes solutions for PreSales Operations, Demo Automation, and aligning Sales with Product teams. Revenue leaders can now drive growth efficiently by scaling their technical selling efforts, maximizing every R&D investment, and de-risking their deals. Customers include Snowflake, Zoom, Okta, Elastic, ADP, Coupa, and Harness. 
Qualifications:
5+ years of experience building, deploying, and operating reliable data and ML systems
You have expertise with AI / ML algorithms such as clustering, supervised and unsupervised learning, natural language processing (NLP), and large language models (LLMs)
You are proficient in deploying containerized solutions in AWS ECS, EKS / Kubernetes (k8s), Sagemaker, or similar
You have demonstrable proficiency in writing maintainable, production-quality Python code (NumPy, sci-kit-learn, pandas)
You have hands-on experience with SQL and NoSQL databases (Snowflake, Postgres, DynamoDB)
You have hands-on experience with workflow orchestration (Airflow, Metaflow)
You have hands-on experience with CI/CD pipelines (CircleCI, Harness)
You are familiar with microservices and REST API development best practices (FastAPI)
You have a degree in Computer Science, Data Science, Engineering, or a related field and 4+ years of industry experience.
We offer:
Rate up to 250,00 PLN/h + VAT
Remote work
Subsidy for peripherals in the amount of 500,00zł
Working tool (MacBook Pro or Lenovo Legion 5)
Co-financing of courses related to the position
Benefits: MultiSport, Medicover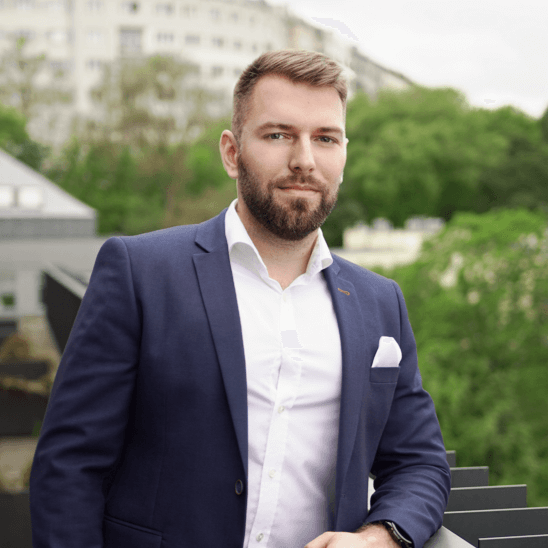 Marek Janiga
My name is Marek and I'm a Recruitment Team Leader at Chabre IT Services. In our company we do our best to create friendly atmosphere and give our consultants wide development perspectives. Join our team in one of our exciting projects. I am convinced that you will not regret this decision. In our company people and their development are the most important value.