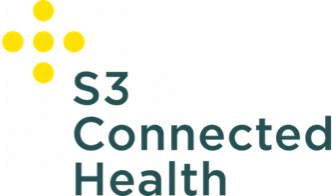 Rapidly building a full team of diverse IT specialists for the whole process of software development.
At S3 Connected Health we create digital health solutions and connected
medical devices that improve the lives of people with acute and chronic
conditions.
Our 200-strong team throughout Europe and the US have
delivered award-winning solutions for our customers in pharma and
medtech for over 20 years. This combination of experience and innovation
allows us to provide impactful digital health solutions that truly transform
healthcare.
Our client's challenges
The greatest challenge was meeting the client's high expectations in terms of technological aspects. S3 only enters into cooperation with the best experts in their field.
Our goals
The client's main objective was to build a highly qualified team of IT Experts with diverse skillsets and all within two weeks. The team was responsible for building software to be used for handling telemedicine devices.
Solutions
 To build a team of IT Specialists, starting with a team leader (IT Architect), within a limited time frame.
We created a team that was responsible for the whole process of software development, starting from UX, through the architecture, to the creation of back-end and front-end.
Benefits of Change
Access to experts from many IT disciplines in just a short period of time.
Meeting the client's demanding expectations regarding a high level of technology.
Elżbieta Łukaszek
Head of HR
"Since January 2022 Chabre IT Services is our trusted business partner who helps us in our various IT initiatives. Chabre proved to be solid, reliable, and trustworthy company which deeply understands our needs.
We can recommend Chabre to allother companies who are looking for reliable IT partner".